OUR PROFILE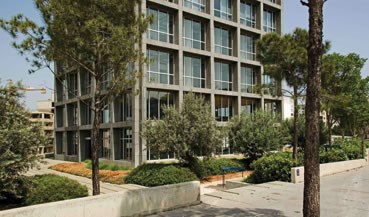 BUTEC Utility Services is a subsidiary of BUTEC Group, created to design, implement, operate and maintain the electrical distribution network along with customer and metering services on behalf of Electricité du Liban. Its operations cover around 30% of the Lebanese territory going from northern part of Greater Beirut till northern borders.
With over 800 employees, including 35 engineers, 200 technicians of all levels, 300 meter readers and bill collectors and 40 customer services specialists, BUS fulfills its activities based on defined Key Performance Indicators (KPI) related to the quality and efficiency of its various services.
BUS is present on all the area it covers through its:
Head-office in Sin El Fil region for management, administration and planning.
14 contact centers located in Antelias, Jounieh, Bikfaya, Baabdat, Amchit, Batroun, Achkout, Qartaba, Amioun, Zgharta, Tripoli, Donniyeh, Halba and Qobayat.
Selaata facility consisted of the 24/7 call center, the smart meters' laboratory, the warehouse and the training center (including the pedagogic network) necessary for the employees' continuous professional development.
Key Figures:
3000 Km2  of covered Territory
520.000 Customers
2.000.000 Inhabitants
20.000 Km of Operated Network
6380 MV/LV Substations
850 Employees
16 Service Locations
130 Vehicles (including 5 bucket trucks and an underground fault detector)
55 M $US Network Investments expected until mid-2016   
OUR PARTNERS
BUS collaborates with international partners to fulfill its role as electrical Distribution Service Provider (DSP) relying on their extensive expertise and know how.   
PARTY
PRINCIPAL ROLES &
RESPONSIBILITIES IN DSP CONTRACT
PROFILE
AMI meters and Solution provider
Support on Assets Management, including Planning and Design, Construction of new facilities and Network Operations and Maintenance
Support in program management, meter reading, bill collection, customer care and non-technical losses
One of the top ten global players in the metering industry
More than 1.5 million meters produced per year
About 19 million electricity meters running in the Middle East, Africa, Asia and the Americas
 French electricity distributor, with subsidiaries across Europe (35,000 employees, 1.3 million km network)
 Experience with Lebanese environment dating back to early 20th century
Major global management and consulting firm with worldwide broad experience in utilities business.